Do you want to rent or buy an induction heating machine? Then you've come to the right place. Delta Heat Services was founded in 1997 and established their headquarters in Stellendam, The Netherlands. Delta Heat Services is a service aimed company, specialized in Industrial Heat Treatment. Due to a high level of knowledge, years of experience and technology Delta Heat Services delivered numerous high profile projects worldwide. Read more about our induction heating machines, heat treatments and our specializations. Do you have a question or do you want to request a quote? Contact us!
Choose an induction heating machine
At Delta Heat Services you can either rent or buy the most professional and reliable equipment. This equipment, we do also use in our own work to execute the highest quality heat treatment services. We have a wide range of electrical resistance equipment and induction heating machines. With our short delivery time and compatible pricing we can always find a suitable solution for your heat treatment needs. We have the capacity to manufacture any special equipment you require and have in-depth knowledge of the heat treatment industry. We are able to produce equipment to operate in harsh conditions which can be encountered on site.
We are also able to supply spare parts for most of your existing heat treatment equipment. Please contact us with your next inquiry, we would be delighted to quote you.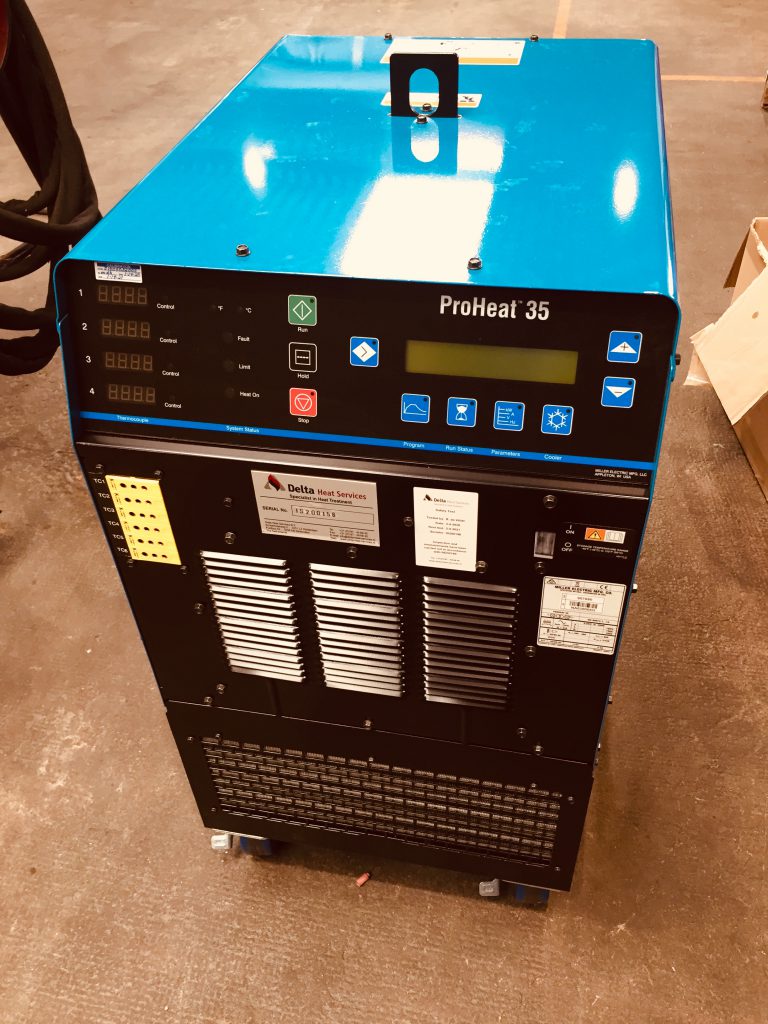 Official dealer of the ProHeat 35 units
Did you know that Delta Heat Services, an official dealer of the Proheat™ 35 induction units and all its belonging accessories, is? We have a wide fleet of induction heating machines to provide our services on-site.
An induction heating machine is mainly used for preheating activities on heavy construction works. Because of the quick set-up and heating time, it's a very efficient way of heating up heavy constructions. The induction cables can be placed in round coils for pipes or in special made shapes for construction work. The liquid cooled heating cables give the welder an ideal working environment. The heating cables stay cool and don't give any radiation heat.
For moving items we offer the Rolling Inductor. This is a simple and cost-effective heating solution which delivers fast and consistent heat for rotating items. The temperature is controlled by a thermocouple, which is specially designed to control and measure the temperature when the workpiece is rotating.
Request a quote
Are you interested in buying or renting an induction heating machine? Or do you want to use one of our heat treatment services? Contact us. Or request a quote directly. We would be delighted to quote you!