Delta Heat Services specializes in preheating and stress relief welding of seams. We work with professional, tested and advanced heat treatment equipment with various capacities and capabilities. All our treatments are performed with automatic measuring and control equipment that is periodically calibrated. Upon completion of the work performed, the client receives the report, including an annealing certificate and the annealing diagram.
Stress relief welding at Delta Heat Services
At Delta Heat Services we can preheat weld seams (preheat) and stress relief welding. Stress relief welding is used to remove tensile stresses. Internal stresses can arise in the production process of a workpiece. This may have been caused by a combination of, for example, welding, bending, setting and casting. We are continuously committed to delivering and monitoring the intended quality. All processes are recorded in the Management Manual and are certified according to ISO 9001. In addition, all versions comply with the ISO 17663 standard, because temperature registration is an important part of our treatments, the registration equipment is calibrated within a predetermined period.
Internal training for qualitative execution
Craftsmanship is the pivot on which the qualitative execution revolves within Delta Heat Services. Once the spark flies between a (apprentice) annealing technician and his work, it can no longer be extinguished. All executive personnel within our company have undergone internal training, which is also included in the Management Handbook. This training consists of a theoretical and practical part where the intricacies of the trade with regard to stress relief welding and preheating are perfected. There is also the option of providing presentations, demonstrations, education and training for third parties. The staff is also continuously trained through publications and additional training. So our expertise, knowledge and experience are in good hands.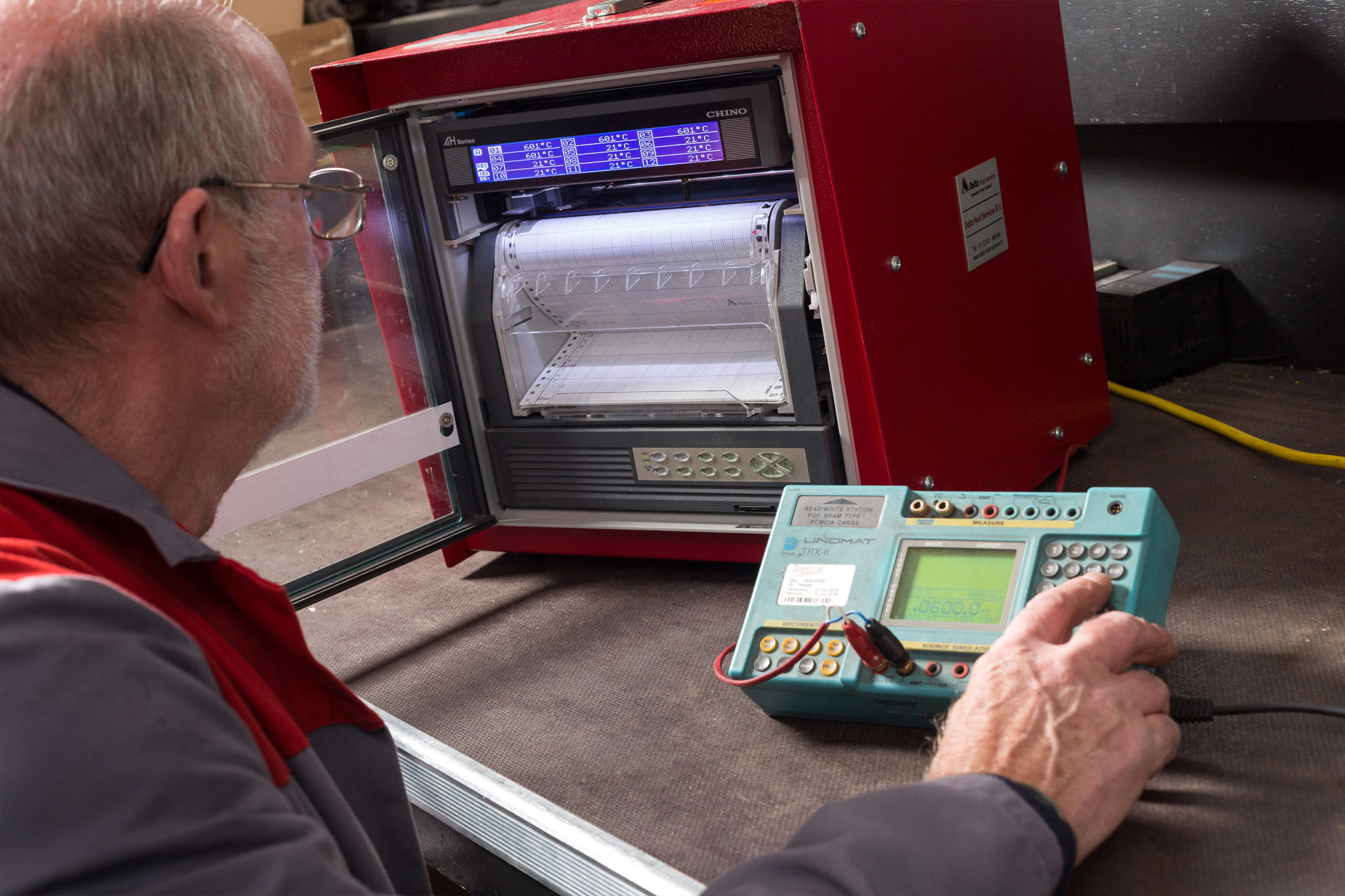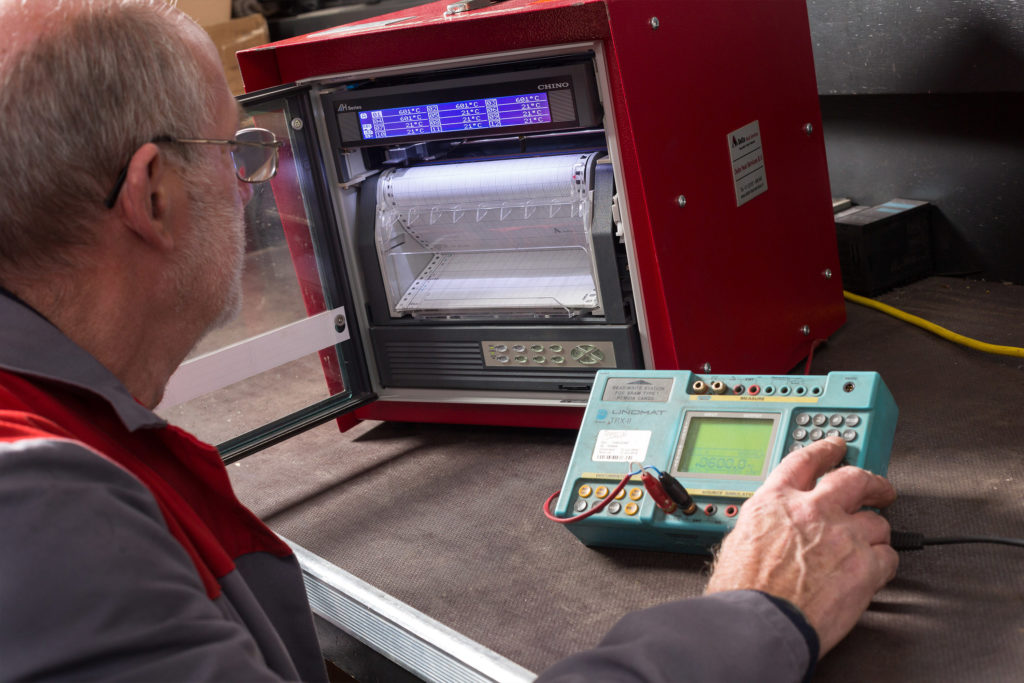 Specially designed resistance equipment
Our resistance annealing equipment is specially designed for preheat and annealing work, such as stress relief welding. The equipment has been developed from years of experience in the field. The equipment is very mobile and designed to be user-friendly. This allows us to carry out our work perfectly under the most difficult circumstances and in the most impractical places.
Delta Heat Services is an official dealer of the Proheat 35 parts and is certified to carry out maintenance and inspections. In addition, we have a large fleet of induction units for our own service department. Due to the created magnetic field, the maximum 34 kW can be transferred to the material, in order to heat it as efficiently as possible and to anneal under stress. This equipment is mainly used for preheating work with thicker wall thicknesses and larger workpieces. This is because of the faster alignment time and efficient way of heating.
Stationary ovens
In addition, we have various stationary annealing furnaces at Delta Heat Services at all our locations. Depending on the procedure, dimensions and weight, the most suitable oven is chosen. Our annealing furnaces are oil-fired or electrically heated. All our locations are easily accessible by trucks and we have heavy cranes for heavy workpieces. If workpieces are too large for transport or are not allowed to leave the location, we have our own 'Delta Mobile Furnace system'.
Would you like to know more about stress relief welding or our equipment? Or do you want to request a quote or do you have another question? Please feel free to contact us.