A heat treatment for metal before welding prevents stresses in the material around the weld seam. Tension in the material can unintentionally cause cracks in the metal. Preheating ensures that stresses are kept to an absolute minimum. This prevents cracks, among other things. Read on to learn more about pre-weld preheating and the benefits of this process.
Heat treatment of metals
Our resistance equipment is specially designed for, among other things, a heat treatment for, for example, metals and various annealing activities. The equipment is the result of years of knowledge and experience that we have gained in practice. The equipment is designed to be highly mobile and user-friendly; this to be able to get into the most difficult places in the field.
In addition, our induction equipment is also mostly used for preheating work, especially for thicker wall thicknesses and larger workpieces. Delta Heat Services opts for this because of the faster setup time and the more efficient way of heating. In addition, the water-cooled cables remain cool, providing a better working environment for the welder.
Various stationary annealing furnaces
At Delta Heat Services, we have various stationary annealing furnaces at all our locations to provide you with the best possible service for, among other things, heat treatment of metals. The best solution is chosen depending on the procedure, dimensions and weight of the workpiece. We are of course happy to advise you on this. Our annealing furnaces are gas oil fired or electrically heated.
All our locations are easily accessible for freight traffic. In addition, all our workshops have heavy cranes for large, heavy workpieces. Our largest oven in Europe is currently 18.5 meters long. View all our current ovens and the dimensions.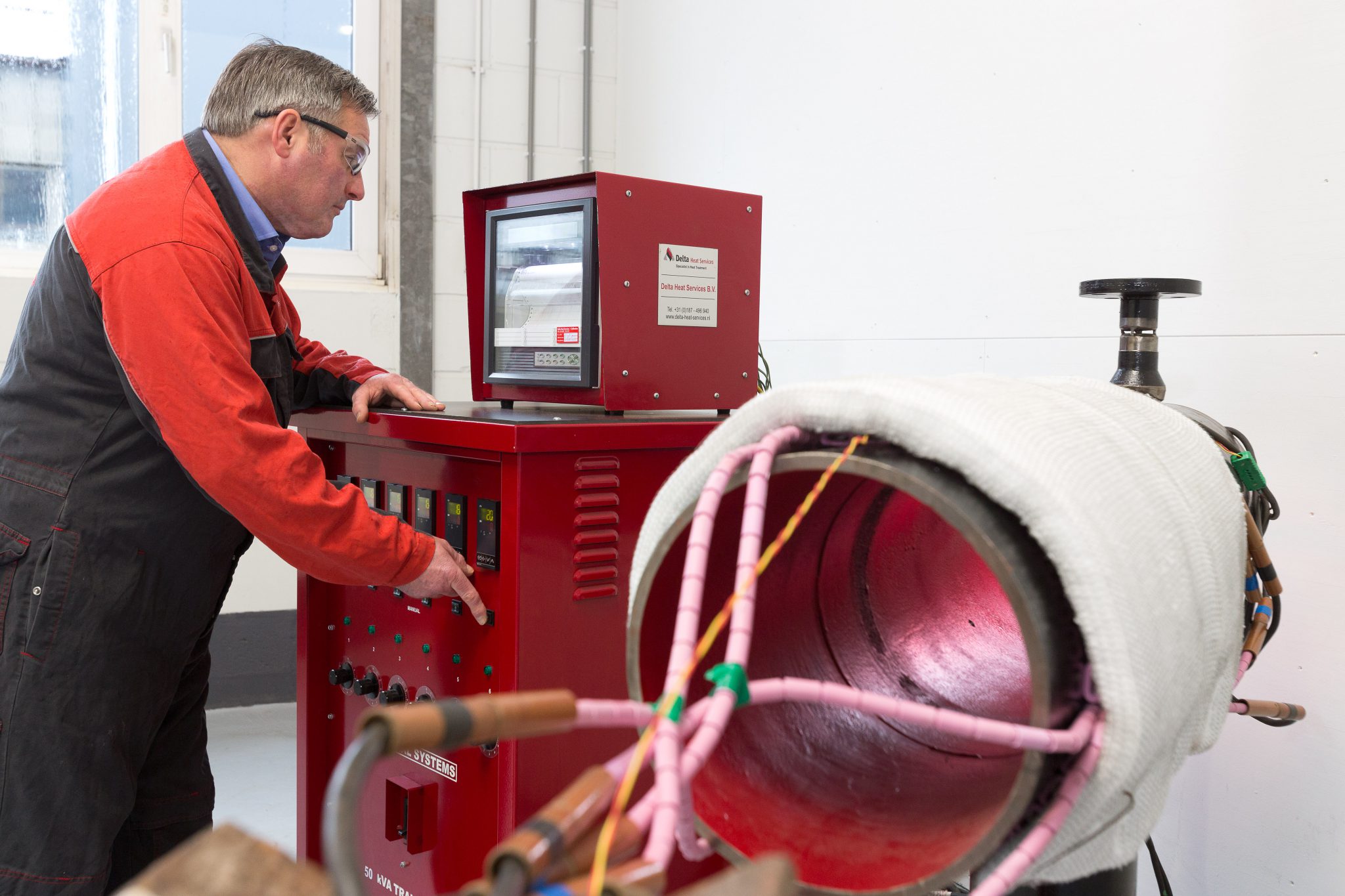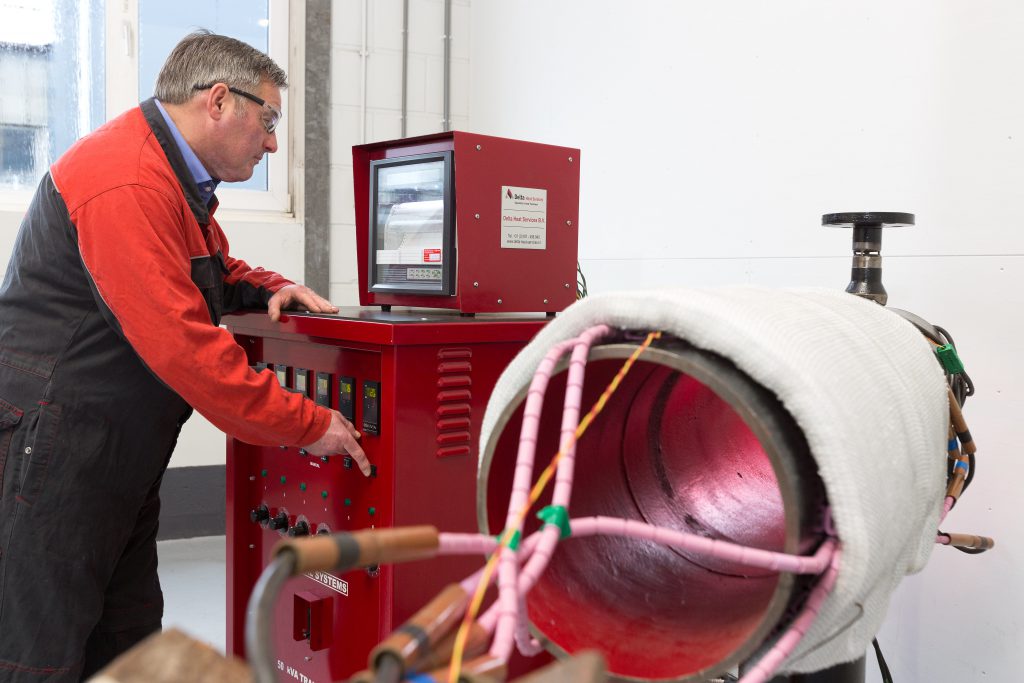 Heat treatment at your location
We have developed our own Delta Mobile Furnace system especially for when workpieces are too large for transport or if they are allowed to leave the location. The mobile system makes it possible to build a gas or oil-fired annealing furnace in any desired size in a short period of time, so that heat treatment of metals is always possible. The dimensions and possibilities are therefore unlimited. Time savings in the construction of a mobile oven, implementation at any desired location and the efficient interim adjustment of various dimensions are therefore a few of the many advantages of this system.
About Delta Heat Services
Delta Heat Services is a specialist in the field of heat treatments. We offer a wide package. We have the knowledge and technology to offer you the heat treatment solution you are looking for. We can perform these at your location or in one of our workshops in the Netherlands, Romania, Belgium, Portugal or the Caribbean.

Curious about the possibilities of Delta Heat Services or would you like to know more about heat treatment of metals? Contact us. We are happy to answer your questions and look at the possibilities together. Or request a quote directly!