Delta Heat Services is an expert in on-site heat treatment. We work with a wide range of the highest quality pre-heating equipment to ensure the best results. Moreover, you can also rent or buy this equipment. Want to know more about our specialism, services or other possibilities? Read on and find out for yourself.
Why heat treatment?
To maintain the quality and smoothness of the welded product, metal and steel must undergo heat treatment. When these materials are machined, the structure, electrical resistance and magnetic relationships of the material can be greatly affected. This can be reduced by performing the heat treatment with professional preheating equipment. By reducing tension in the welded product, there is also less risk of cracks, for example.
Preheating equipment
In order to provide the highest quality heat treatment services, Delta Heat Services works with the best pre-heating equipment. We have a wide range of equipment, so we can use the right solution for every job.
Did you know you can rent or buy our preheating equipment? For this, too, we have a wide range of different equipment at a fair price. We have both electric and induction equipment.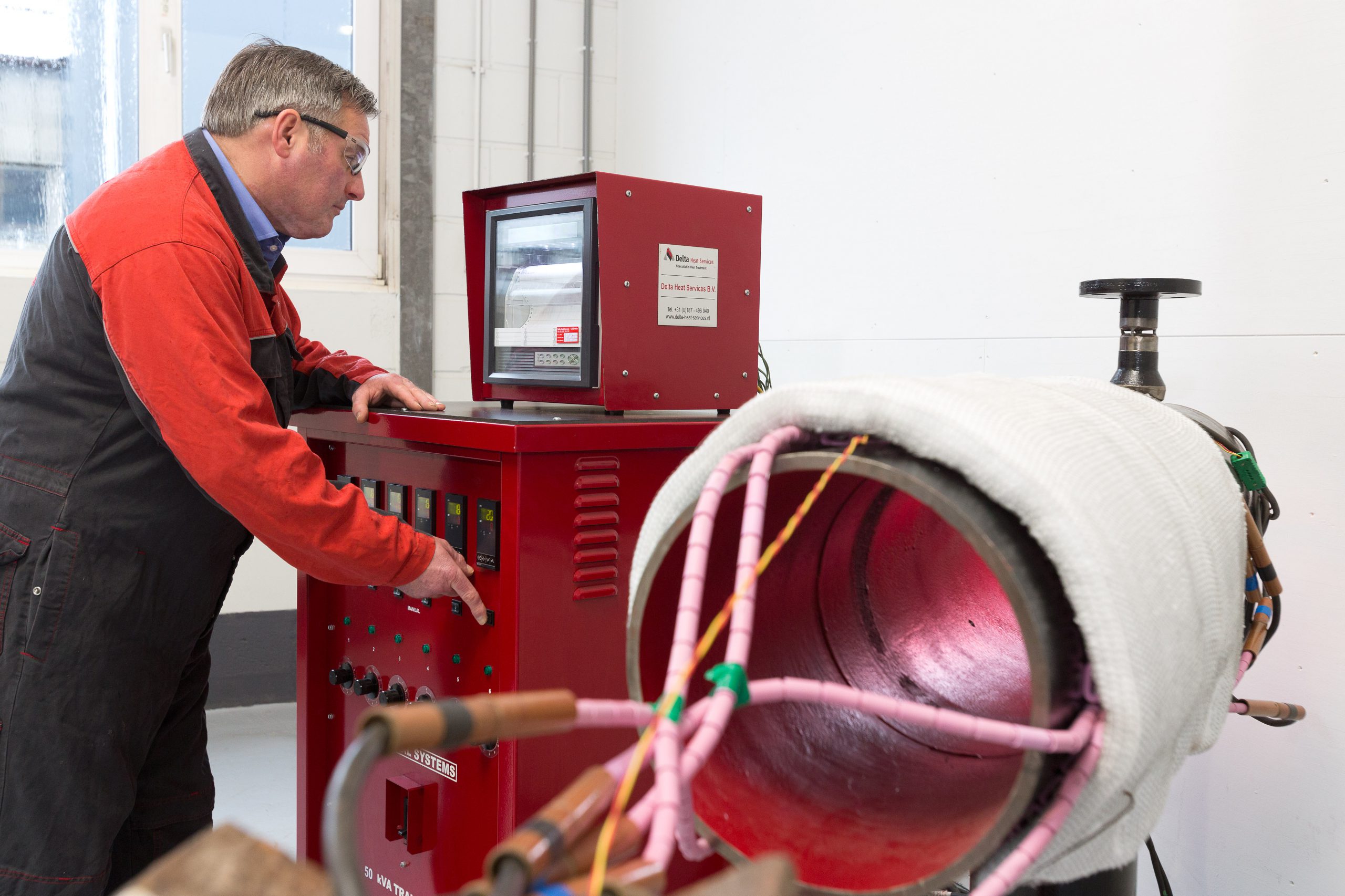 Electrical equipment
Our electrical equipment for preheating and post welding heat treatment is developed by professionals that work with heating systems. Our range of electrical equipment consists of product cables, heating pads, equipment for temperature control and measurement, 50kVA units and consumables and spare parts. We developed equipment that is constructed in a mobile manner. Therefore, it is very user friendly, reliable and safe to work with as it can be applied in any situation and area.  
Induction equipment
Our range of induction equipment consists of induction units, heating cables, output cables and rolling inductors. All equipment is used for preheating activities that involve larger objects with these sides. Induction preheating is an efficient method of heating in a faster and precise manner. This method is very suitable for crimping and contracting as well. 
Our service 
Delta Heat Services is a specialist in on-site heat treatments. Throughout the years we developed new technologies and equipment that supports preheating treatment for different kinds of projects. Next to our broad range of preheating equipment, we also provide several types of services in the industrial sectors such as defence, aerospace, automotive, oil and Gas industries. 
Are you interested in one of our services or in buying or renting our preheating equipment? Take a look at our brochure to discover all of our preheating equipment. Please feel free to contact us for more information.